Here I lay tucked into my bed, weak and sickly a mere day before New Year's Eve. I'm surrounded by tissues, tea, and heat packs with my head so stuffy that I'm squinting just to see and my nose is running more than a leaky faucet.
I'm jumping back and forth between working, writing, googling how to get rid of a cold fast, and reminiscing on all those days I took for granted where I was able to breathe through my nose.
I'm not so good at relaxing – can you tell?
December has been the busiest month to date with my little growing business! With new interested stores to contact, promotional videos to shoot, Christmas orders to fulfill, Christmas markets to attend, and attempting to find at least one  spare moment to write and cook is enough to leave my head spinning.
Pile on Christmas shopping, family visits, Christmas baking, and planning Christmas parties – you've effectively made a grown woman wish she could hibernate for the winter.
Could you imagine? Oh, what a dream.
Honestly, all this stress is likely why I am lying here in a mess of tissues with unbrushed hair and a relentless head cold in the first place.
But here I am typing away for two reasons:
1. Apparently, I can't chill the f*ck out
2. I honestly really, really love my little business (even the stressful times that come with being the boss).  I love pushing, learning, growing, and I simply can't wait to see how far The Humble Kitchen will go!
So thank you for cooking, growing, and being here on this little adventure with me!
Since its apparent I won't be able to rest until this recipe comes out, let's quit with the chit chat! Turn up "Wolves" by One Direction and let's get into it!
…Don't you judge me...
… I'm sick… my judgement is fogged…
…Fine. It's catchy okay?
Let's just move on.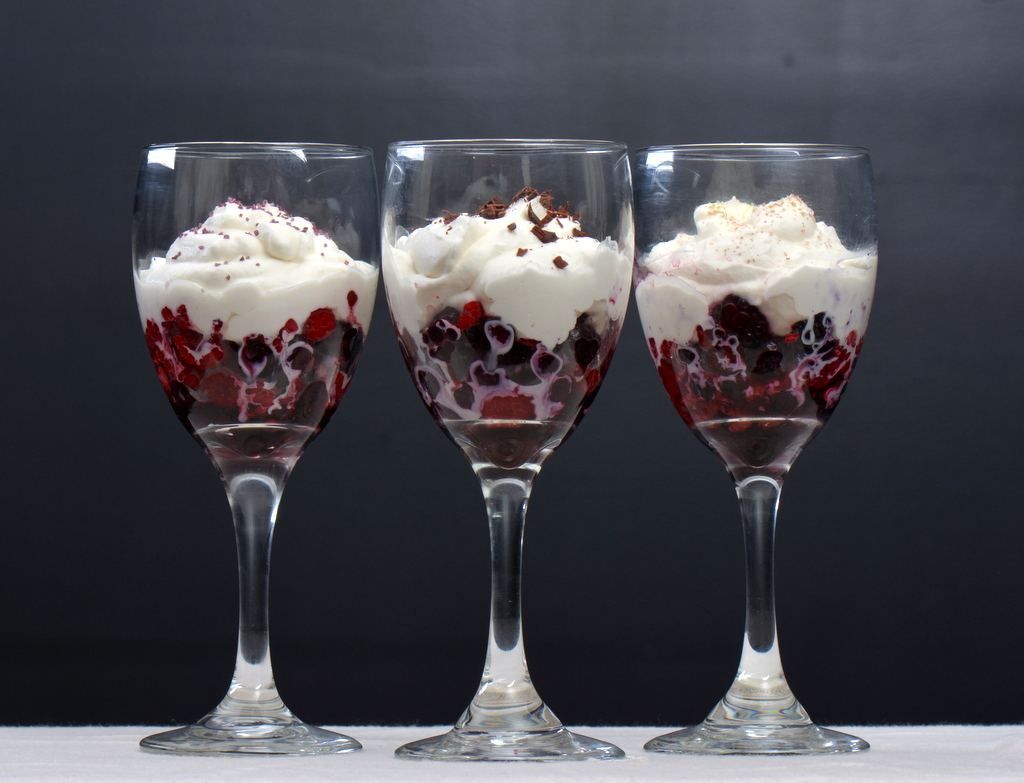 Serves: 2     Total Time: 5 minutes
Ingredients
1 cup of raspberries, blueberries, strawberries -or any berry that you adore!
2/3 cup of heavy whipping cream
1 tablespoon of maple syrup
1/4 teaspoon of vanilla extract
A pinch of shaved dark chocolate, sprinkles, or a touch of Aloha Alaea

,

Japanese Matcha

, or

Vintage Merlot Sea Salt

.
Looking for a different taste? Indulge in any sea salt you adore for a splash of color and a flavorful twist.
Directions
Split the berries between two wine glasses and set aside. If using frozen berries, let them sit out at room temperature for a few extra minutes while you tap your foot along to my guilty pleasure song.
 (Oh come on, don't pretend you don't like it!)
Once the berries are thawed, combine the heavy whipping cream and maple syrup into a medium sized bowl. Whip the mixture until soft peaks form. Then, add in the vanilla extract and beat it once more until the vanilla is fully combined.
Scoop generous amounts of the whipped cream over top of the berries.
Go ahead and lick the bowl… Nobody's watching.
Sprinkle on a pinch of your preferred topping then grab your glass and get ready to indulge in a very berry treat!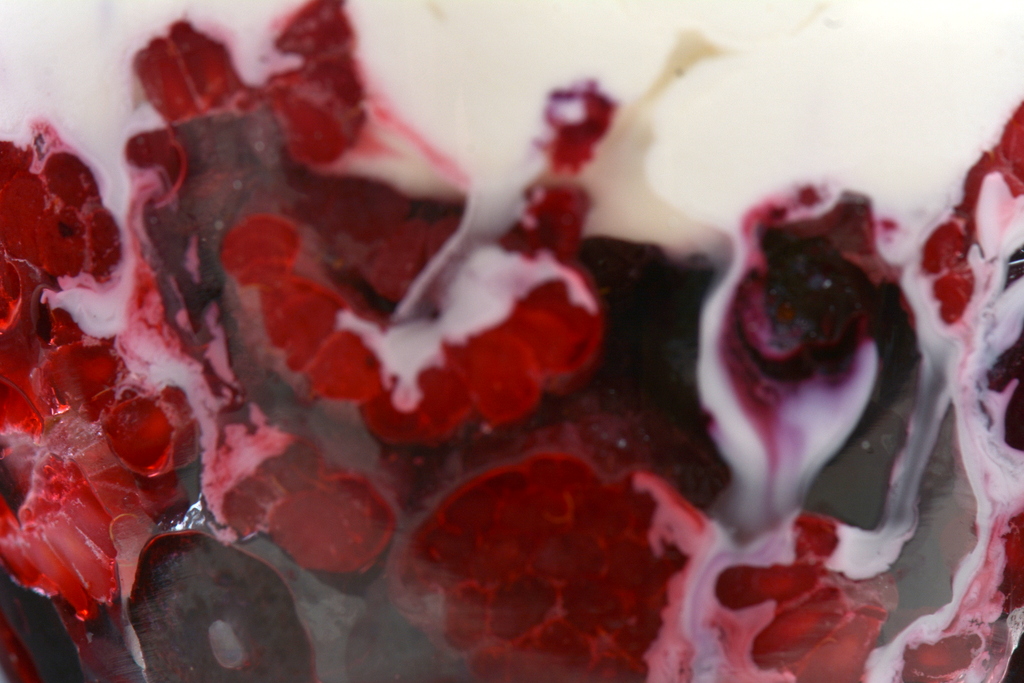 There we have it!
That's all there is to this super simple, very berry treat. Dig in and enjoy!
Health & Happiness,
Savannah